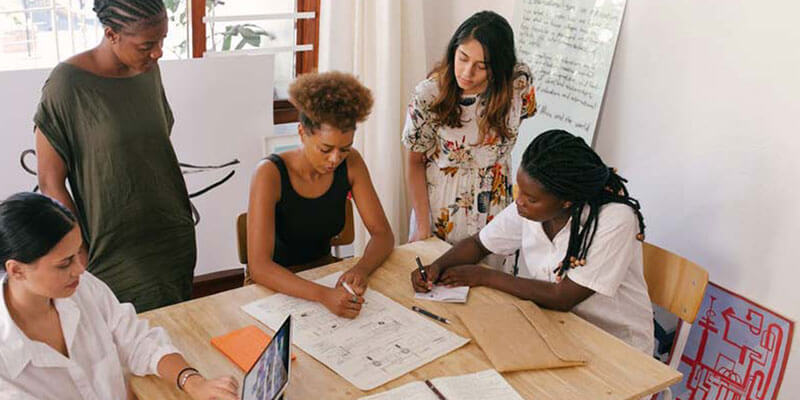 As a small business owner, you'll likely already have plenty to sort out and do on a daily basis. Some business-related tasks can seem intimidating and boring, but when it comes to important things such as business insurance, this is one of the things that you should really be ticking off your to-do list.
There are different types of insurance that you should have in place for your business to protect your employees, property and bottom line, whilst ensuring you don't pay any fines in the process. Luckily, getting business insurance isn't as complicated as it may initially seem. Let's take a look at a quick guide to the insurance that a small business needs.
Public Liability Insurance
Public liability insurance is one of the more popular insurance policies that small businesses will need. This insurance covers you for any claims made against you by members of the public. We all know that accidents happen, but if you or one of your team causes accidental injury or property damage to a member of the public, you could be looking at large legal fees and compensation fees that could run into the millions.
This is why public liability insurance is so important, as it will cover the costs and keep your business up and running whilst being dealt with. You may find that some clients or suppliers request you have public liability insurance in place before working with them.
Life Insurance
Business life insurance can provide financial security for both your business and employees' families in the event of death or illness. This is recommended for key people within your business, whose death may cause loss of earnings should something terrible happen. Typically, you would have to take out this insurance policy and pay for the premiums, but it can be offered as a perk for your employees, as well as providing security for your business.
In the event of their death, they can rest assured that their families receive some kind of financial support and you can use payouts to cover debt and loss of earnings. For small businesses, business life insurance is widely recommended if you have a few key people who are essential to the running of your business. You can find the best policies through a dedicated business life insurance broker.
Professional Indemnity Insurance
Professional indemnity insurance is recommended if your business offers professional insurance to others, deal with client data or if your business gives advice. If you make a mistake in your work and the client loses money and wants to sue, then professional indemnity insurance can cover any compensation claims or legal costs. Some professional regulators and bodies require businesses to have this insurance in place, particularly for accountants, surveyors and architects.
What Insurance Do I Need?
Small businesses may require many different types of insurance, some the same as larger companies, but this is all dependent on the setup and running of your business. For example, if you single-handedly run your business, then you likely won't need employers liability insurance, but you may still want to ensure other areas of your business are covered. When you know what you need your insurance for, you can choose from the different types and create a policy to suit your business needs.